Posted: 2015-06-22 14:09:04
It was a pleasure to have Dr. Sanjay Gupta stop by Mondays with Marlo to discuss medical marijuana, its benefits and risks, and to decipher truth from myth about the substance that most Americans have been talking about. I couldn't help but ask Dr. Gupta's opinion on medical marijuana and whether or not it should be legalized both medicinal and recreational use. He gave us his answer with reasons why, so watch the video above to learn Dr. Gupta's take on cannabis and don't forget to submit your questions on Twitter and Facebook for our future guests.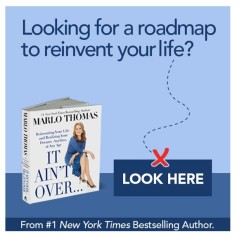 Add Marlo On Facebook:
Follow Marlo on Twitter:

Sign up to receive my email newsletter each week - It will keep you up-to-date on upcoming articles, Mondays with Marlo guests, videos, and more!