Posted: 2020-06-19 00:10:27
Tomorrow's Juneteenth celebrations—which also come amid a national pandemic that has disproportionately harmed black Americans—seem likely to take on the more somber tone of recent years. As Vann noted in 2019:
The tenor of Juneteenth has changed. Black Americans see more clearly just how deep white supremacy rests in the country's bones. The sorrow now predominates, and with it comes an urgency to hold power to account, and to remember who and what is owed.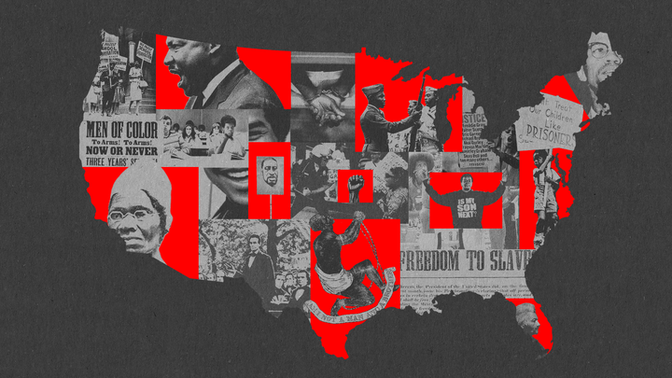 Four pieces worth revisiting
Juneteenth is cause for celebration, but also contemplation. Gillian B. White, our deputy editor who led the curation of this collection of essential Atlantic coverage on race and racism, pulls four pieces that are worth revisiting, as you reflect on both America's progress and its many failed promises.
She explains:  
This holiday is a complex one, part celebration, part reckoning with all of the ways that emancipated slaves were denied true citizenship. In the works below, you'll find articles arguing that emancipation must be coupled with suffrage and reparation, and stories that reflect further on this complicated and under-recognized holiday.
1. "The Freedman's Story" by William Parker (1866)
A man who escaped slavery tells his story and shares the joys of newfound freedom:
I had broken the bonds that held me so firmly; and now, instead of fears of recapture, that before had haunted my imagination whenever I thought of running away, I felt as light as a feather, and seemed to be helped onward by an irresistible force.
2. "Reconstruction" by Frederick Douglass (1866)
The famed orator and statesman reflects:
Truth shines with brighter light and intenser heat at every moment, and a country torn and rent and bleeding implores relief from its distress and agony. … Radicalism, so far from being odious, is now the popular passport to power.
3. "Lincoln's Plans of Reconstruction" by Allan B. Magruder (1876)
A senator mourns the death of Abraham Lincoln and his plans for reconstruction:  
The humane and generous heart of President Lincoln repelled with horror the cruelty and weakness which would involve in punishments and penalties a whole people. Such wrongs and injuries, such injustice and impolicy, were reserved for those less moderate and magnanimous, who, on his violent and deplorable death, succeeded to the reins of government.
4. "Slavery Did Not Die Honestly" by David W. Blight (2015)
A history professor reflects on the ongoing failings of Reconstruction:
Racism—like the constitutional persuasions sometimes practiced, wittingly or not, to defend it—never dies honestly. History is never so easy.
If you're looking for something longer than what you'll find in the pages of a magazine: Our culture team assembled a list of some of the most important books (and one TV episode) that have helped further the ideas and ideals celebrated on Juneteenth.
---
Sign yourself up for The Daily here.
We want to hear what you think about this article. Submit a letter to the editor or write to letters@theatlantic.com.